The Truth by Terry Pratchett: Uncovering the Power of Journalism in a Humorous Fantasy World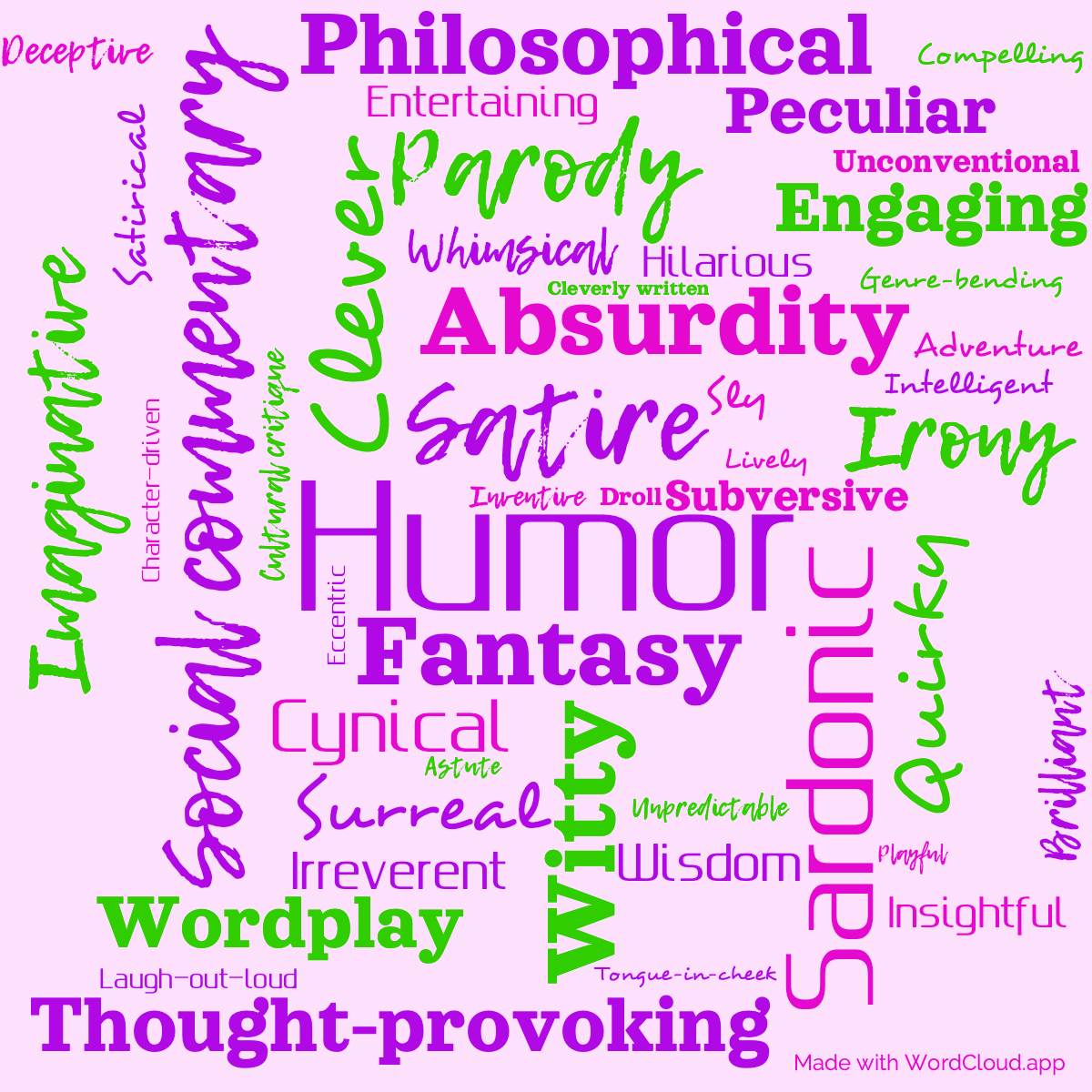 Let WordCloud.app help with book analysis
Want this on a T-shirt or a mug?
See what it looks like!
If you are a fan of Terry Pratchett's Discworld series, then "The Truth" is a must-read for you. This satirical fantasy novel takes you on a thrilling adventure in Ankh-Morpork, a city where the power of words can shape the destiny of an entire nation.
What makes "The Truth" truly exceptional is its exploration of the power and role of journalism in society. Through the eyes of protagonist William de Worde, a savvy entrepreneur, we witness the birth of the first newspaper in Discworld. Pratchett manages to cleverly blend humor and wit with insightful social commentary, shedding light on the importance of free press, accountability, and the dangers of misinformation.
The book's appeal is not limited to Pratchett fans, as its themes transcend genres and resonate with anyone interested in the workings of media and the significance of truth in our own world. With the help of WordCloud.app, users can create their own word cloud to visually represent the essence of "The Truth" or any other beloved book. Embrace the power of words and let your imagination soar.
Words used in the word cloud
Humor
Satire
Fantasy
Social commentary
Absurdity
Sardonic
Clever
Witty
Parody
Philosophical
Thought-provoking
Irony
Wordplay
Quirky
Imaginative
Engaging
Peculiar
Surreal
Cynical
Whimsical
Brilliant
Subversive
Irreverent
Wisdom
Satirical
Sly
Insightful
Hilarious
Entertaining
Deceptive
Unconventional
Adventure
Intelligent
Cultural critique
Compelling
Genre-bending
Droll
Lively
Inventive
Unpredictable
Laugh-out-loud
Astute
Character-driven
Playful
Eccentric
Tongue-in-cheek
Cleverly written
The Nome Trilogy series (3 books)
Discworld series (41 books)
The Long Earth series (5 books)
Johnny Maxwell series (3 books)