The Mysterious Island by Jules Verne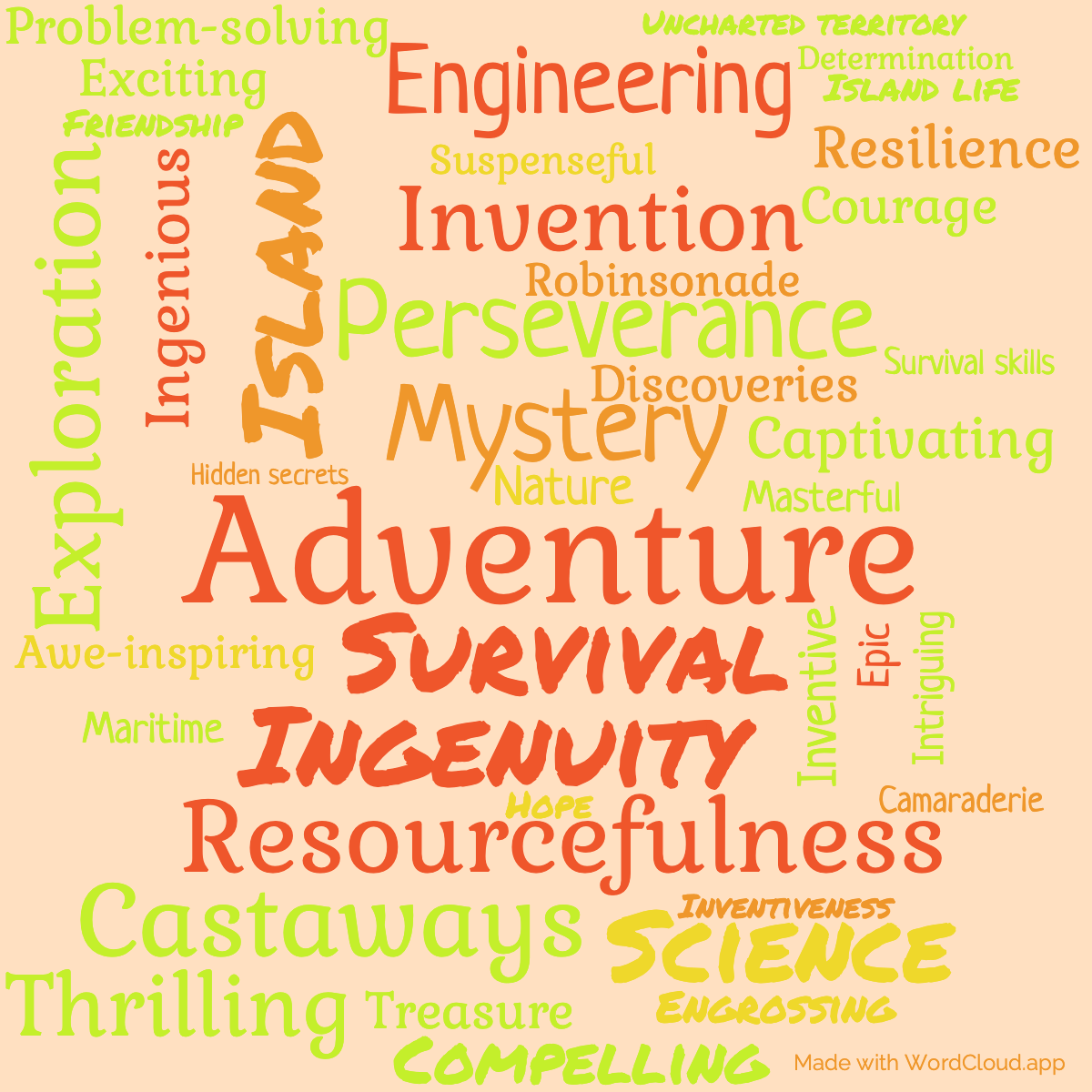 Let WordCloud.app help with book analysis
Want this on a T-shirt or a mug?
See what it looks like!
The Mysterious Island is a captivating adventure novel written by Jules Verne. Set in the aftermath of the American Civil War, the story follows five castaways as they struggle to survive on a remote island. With its blend of suspense, ingenuity, and scientific exploration, this book is a must-read for lovers of both classic literature and action-packed tales.
The Mysterious Island appeals to a wide audience, including fans of adventure, mystery, and science fiction. Verne's vivid descriptions of the island's exotic landscapes and clever inventions will transport readers to a world of limitless possibilities. Whether you are a seasoned Verne enthusiast or new to his works, this book will keep you enthralled from beginning to end.
Create your own word cloud for The Mysterious Island or any other text or book with WordCloud.app. Generate a unique visual representation of the book's core themes, characters, and settings. Unleash your creativity and dive deeper into the world of literature.
Words used in the word cloud
Adventure
Survival
Mystery
Ingenuity
Perseverance
Resourcefulness
Island
Castaways
Exploration
Invention
Engineering
Science
Thrilling
Compelling
Ingenious
Captivating
Resilience
Problem-solving
Exciting
Inventive
Nature
Courage
Treasure
Discoveries
Awe-inspiring
Robinsonade
Intriguing
Suspenseful
Epic
Engrossing
Masterful
Maritime
Island life
Survival skills
Friendship
Camaraderie
Hope
Determination
Inventiveness
Uncharted territory
Hidden secrets