Happy Valentine's Day 2023!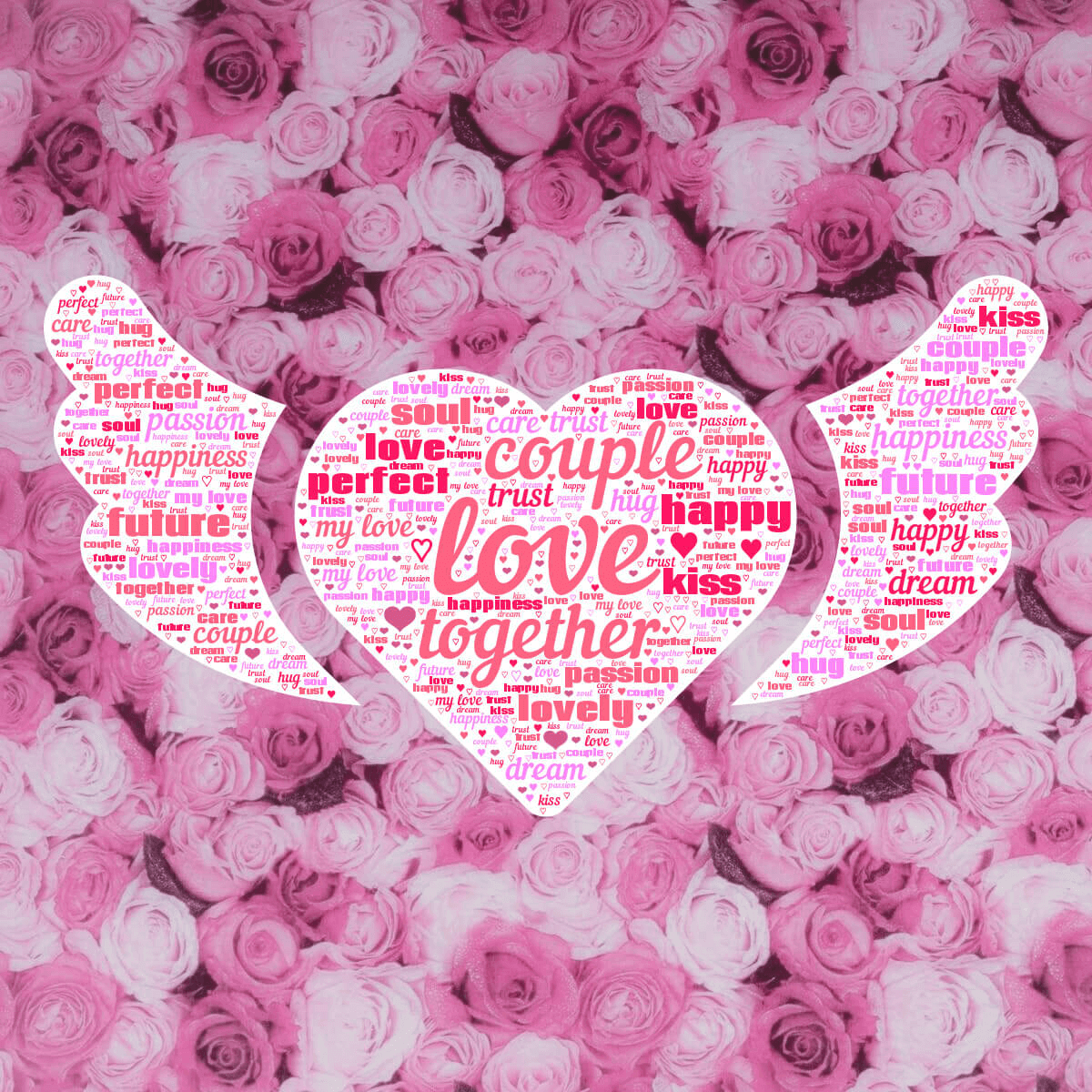 Think about the look on your significant other's face when they receive a word cloud filled with all the reasons why you love them. Or, imagine sending a special message to your best friend or family member, letting them know just how much they mean to you. With our Love shapes, the possibilities are endless! 😍
The 19 words we used in this word cloud:
love
couple
together
happy
happiness
trust
dream
future
passion
perfect
lovely
kiss
hug
care
soul
my love
♥
♡
❤
Make your own word art
Want this on a T-shirt or a mug?
See what it looks like!