Google Trends 2019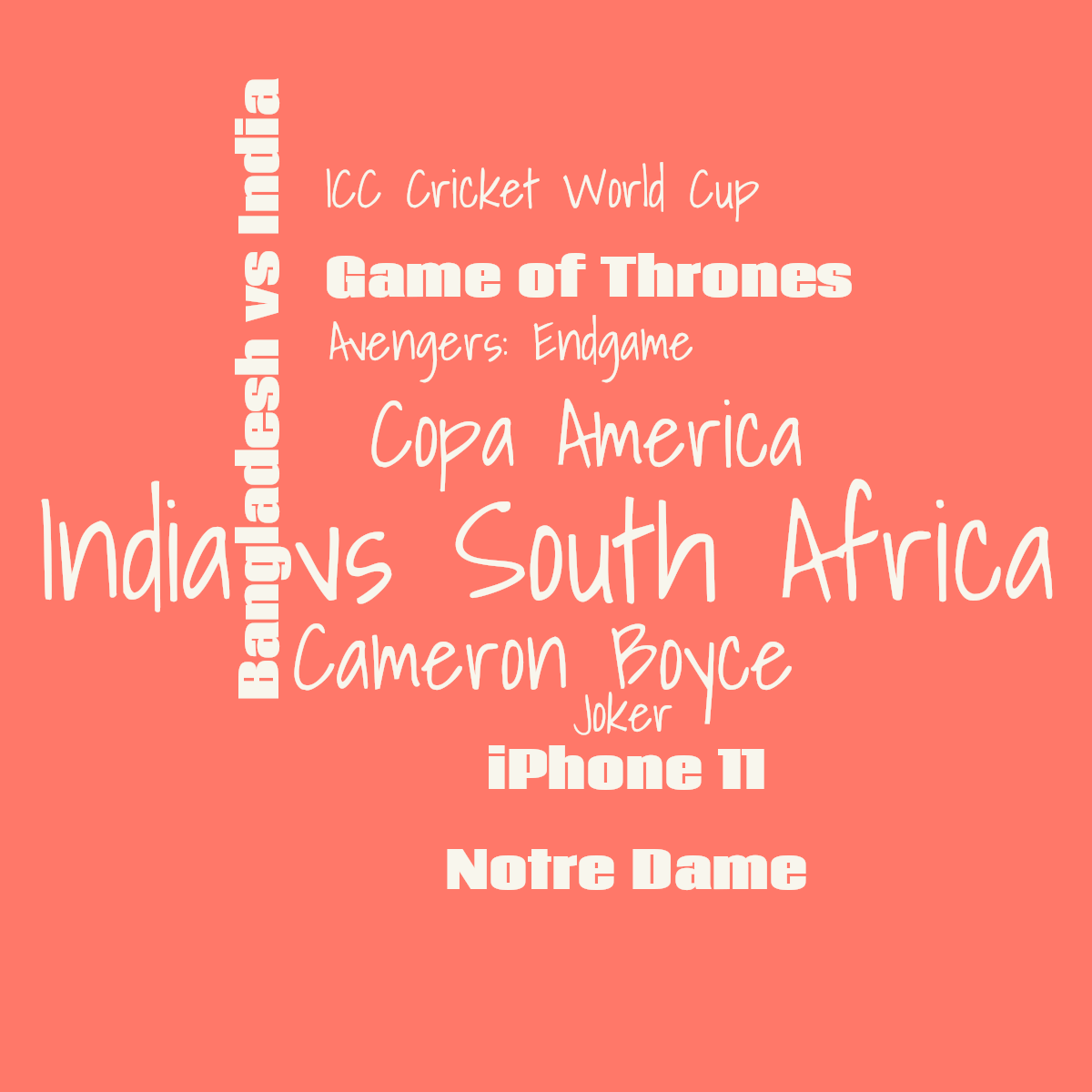 What was 2019 all about? Google's search trends that Google publishes every year show what people are searching for around the globe.
We took these searches and made a Word Cloud.
You may also want to take a look at the latest search trends for 2022.
The 10 words we used in this word cloud:
India vs South Africa
Cameron Boyce
Copa America
Bangladesh vs India
iPhone 11
Game of Thrones
Avengers: Endgame
Joker
Notre Dame
ICC Cricket World Cup
Make your own word art
Want this on a T-shirt or a mug?
See what it looks like!