Unique offers in mobile apps
Open the app and see what treats are waiting for you this week!
Happy Valentine's Day 2023!
As the most romantic day of the year approaches, WordCloud.app has some exciting news! WordCloud.app has recently added more than 30 new Love Shapes, specially designed for this love-filled occasion.
Happy Valentine's Day 2023!
Now with the choice of more than 120 Love Shapes, your love messages can be as sweet as your Valentine.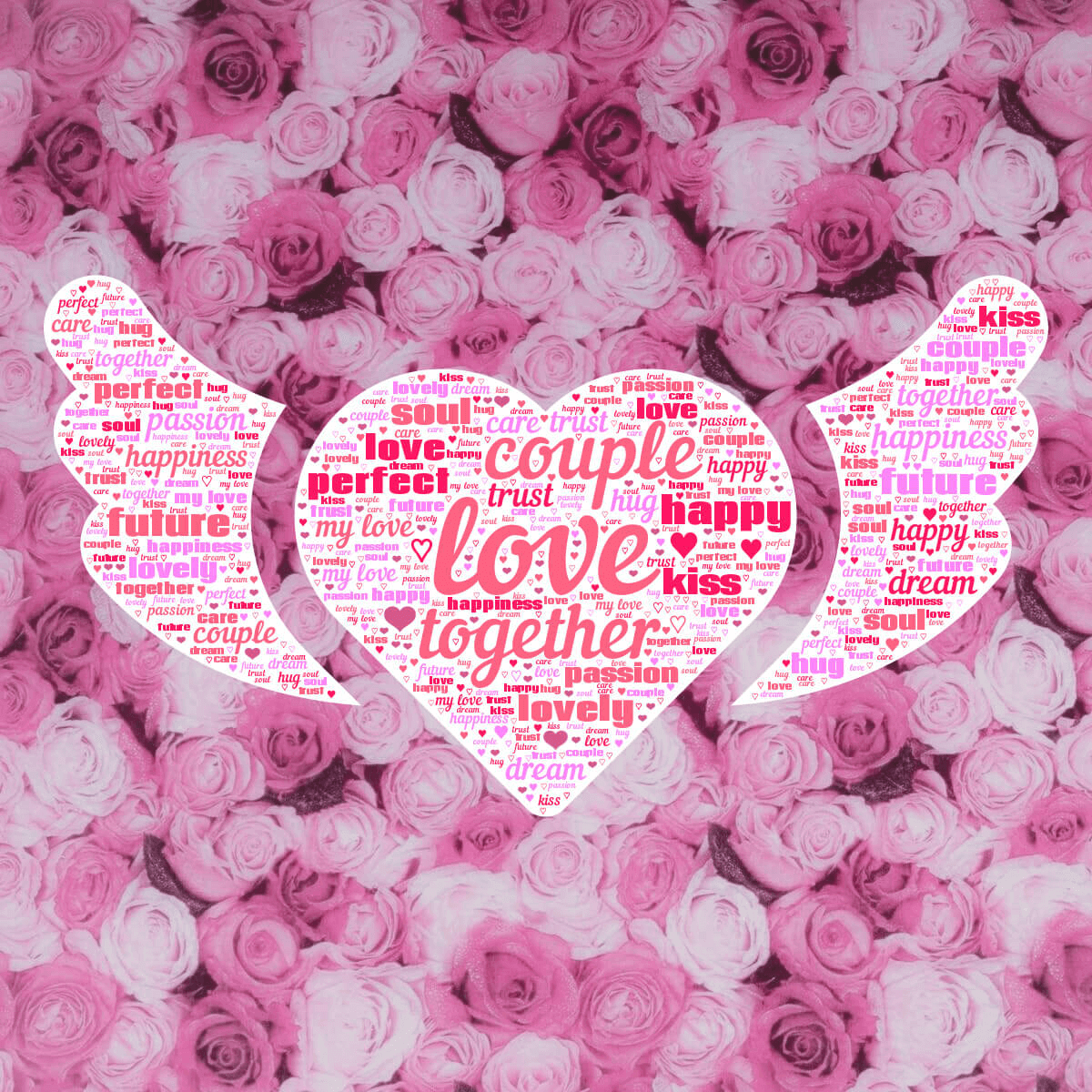 Happy Valentine's Day 2023!
Think about the look on your significant other's face when they receive a word cloud filled with all the reasons why you love them. Or, imagine sending a special message to your best friend or family member, letting them know just how much they mean to you. With our Love shapes, the possibilities are endless! 😍
Beautiful greeting cards in seconds
Birthdays, Weddings, or Baby Showers — make a unique and personal card for any occasion.
Confess your love
Send a hint to your Valentine ♡.
Learn new words
It is easier to learn words when you see them all at once.
Creative background images
Add your own background image or select from our library.
Presentation slides
Your colleagues or students will be impressed!
Your imagination is the limit
Make word art for any occasion. 800+ shapes. Beautiful color combinations. Generate unique pictures quickly and easily.
Don't have WordCloud.app on your smartphone yet? Download it now and take your word clouds with you!